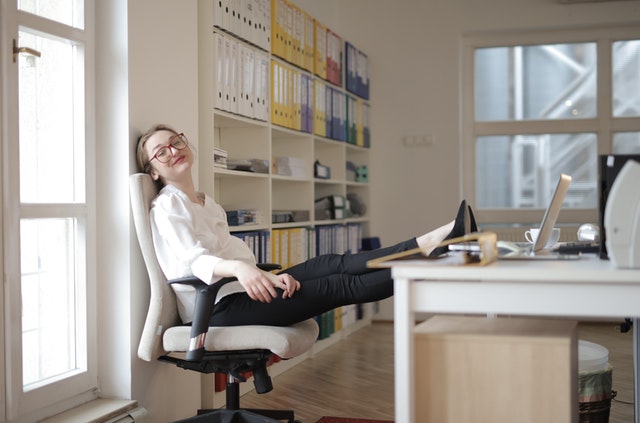 Finding a job, let alone a job you like, can be quite difficult. Which industry interests you? Which aspect of that industry do you want to work in? Do you want to specialize in a particular area? Do you want to have diversified skills in multiple areas?
So many questions!
In reality, we need to simplify the search and ask one question – what is your dream job?
Alexi Robichaux is the CEO and co-founder of BetterUp, talks about how the interviews that typically leave the biggest impact on him are the ones where the candidate can enthusiastically talk about their "big goals" and not just the job in front of them.
"When I interview a candidate, I say: Don't tell me about why you want this job but tell me about your dream job and why this one will help you get to it." Robichaux continues, "It gets them to talk about, 'does this job energize me, and can I see this as more than a job?"
When you think about your dream job, it should energize you.
"Does this job energize me, and can I see this as more than a job?
Do you like helping people? Great! How do you like helping people? For some, it looks like a teacher or a doctor or nurse, for others it could look like a salesperson or janitor. What energizes you can be the same as someone else but take on a completely different form.
Robichaux mentions the famous story of President John F. Kennedy's first visit to the NASA space center. During a tour of the space center, the president stopped to ask a janitor what he was doing. According the to story, the janitor responded, "Well, Mr. President, I'm helping to put a man on the moon."
"He viewed his work as a calling, that he was part of the team putting a man on the moon," Robichaux says. "There's a mindset shift that comes with that. Folks who feel their work is intrinsically purposeful is what we measure for. They're more likely to get an increase in pay, get promoted and stay engaged in their work. There's a host of positive economic and wellbeing outcomes when someone finds purpose in their own work."
"He viewed his work as a calling..."
I once had the pleasure of working at a conference with Mark Hamill, Luke Skywalker from Star Wars, and I'll always remember an aspect of his story that he shared. He said that he always loved the entertainment industry. He didn't care if he was starring in a movie or scrubbing floors, he just wanted to be around it.
That's exactly what Robichaux is talking about!
Seek opportunities that energize and help you pursue your ultimate goals.